SalesHawk
®

for Diagnostic Laboratories

SalesHawk for Diagnostic Laboratories enables end-to-end management of sales and ordering processes. As a platform, SalesHawk supports front-office marketing and sales, mid-office sales operations, and back-office administration.

Our ability to seamlessly interface with existing laboratory software (LIMS) provides a cost-efficient alternative to less flexible solutions.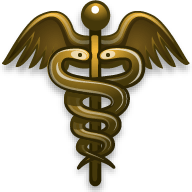 Features
Diagnostic laboratories have special needs both in creating compelling sales materials for clinicians and handling medical specimens for testing.
Sales
Sales opportunities can be categorized as a business (account) or person (professional) or both. Selling materials are personalized and customized using marketing-approved content and design templates. Sales Stages are calculated in real-time based on the type of sales interactions and responsive behavior of the client.
Sales Operations
All client interactions are tracked and recorded regardless of the method of communication. Smart campaigns can be initiated for events such as corporate announcements, client surveys, or cross-selling/up-selling activities. SalesHawk supports life-cycle management of prospects or customers from creation to sales assignment to transfer to retirement.
Order Management
SalesHawk provides the flexibility to manage orders and specimens as either bundled or unbundled entities. Dashboards track the status of orders either in aggregate or individually. Drill-in details prompt for next steps, error-corrections, and incomplete information. Custom business rules control entry into the testing cycle and post-testing distribution of results.
Business Analytics
Real-time dashboards and reports offer configurable access to need-to-know information. Each business unit has its own relevant slice of corporate activity derived from an enterprise-wide view. SalesHawk simplifies integration with internal and third-party systems.
Proprietary Technologies
XFI proprietary technologies include Sales Resource Automation®, Smart Workflow, Sales Intelligence, Xference® (artificial intelligence decision engine), and Advanced Knowledge Bases. SalesHawk modules are customized to each laboratory's needs.
Sales Resource Automation
®
Manages the dynamic generation of selling materials that combine corporate branding and marketing guidelines with content customized to the special needs of the customer.
Smart Workflow
Regulates interactions among stakeholders to facilitate sales transactions and awareness.
Sales Intelligence
Tracks and monitors sales progress, identifies business opportunities and threats, and facilitates predictive modeling.
Knowledgebase
Integrates business rules, best practices, and product knowledge to provide sales information, govern business processes, and optimize corporate resources.
Xference
®

Artificial Intelligence Decision Engine

Delivers data, content, and knowledge to provide users with the right information at the right time for the right purpose.