SalesHawk
®

for Wholesale Mortgage

A Custom-Built Solution for the Mortgage Channel

SalesHawk for Wholesale Mortgage is an adaptable sales performance system built to leverage today's rapidly changing regulatory environment while addressing the channel's critical challenges.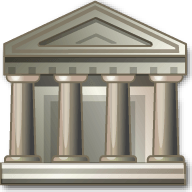 Pipeline
Management
Fast, accurate, and mobile.
Put more time into your AE's day by eliminating the need to manually cull together fragmented information, removing the guesswork that goes into divining potential close dates. SalesHawk provides a visual rendering of the pipeline, combined with knowledge of regulations, timelines, and contact information, enabling the sales team to be responsive and highly accurate, even when AEs are in the field. SalesHawk's Pipeline Management has the ability to piece together data and information and transform it into a comprehensive picture that accurately informs. Now when interest rates move, your team will be on top of their game, up-to-date, effective, and mobile.

Account Potential
Management
Know every loan officer's potential.
Are your getting maximum wallet share from every LO? Can you say with confidence what the potential total value is of the territories managed by your AEs? Do you know with certainty which accounts are being called on and which accounts are underserved? Understanding the full potential value of each AE's territory is the key to planning and effectively directing the sales force. SalesHawk enables you to become aware of each LO, understand their business, and come to know their potential. With SalesHawk you can systematically garner wallet share with complete visibility and accountability.

Initiative
Management
Adroit, responsive, and methodical.
Opportunities arise and often disappear quickly. Your team needs to get out there fast, ahead of the competition with the right programs, the right customized (compliant) materials, and the right systematic selling approach. Coordination is the key to effectiveness. To plan, track, and execute with efficiency, you need a smart, coherent approach that puts your entire team on the same sheet while delivering visibility to stakeholders. Maximize sale effectiveness on every opportunity with SalesHawk's Initiative Management.
Business Driven Solutions
SalesHawk for Wholesale Mortgage is the only sales performance solution built to address the specific challenges of the wholesale mortgage industry. Web-based and mobile, the system mirrors the channel's unique business model.
Sales
With SalesHawk, AEs plan their strategy, leveraging best sales practices, and efficiently and effectively prepare for every sales encounter. Monitor progress on all sales activities, including special initiatives, as events unfold in the field. Gain the insight you need to ensure you hit your numbers.
Pipeline Support
Manage all your key pipeline data in one consolidated place. Make informed business decisions with real-time reporting, dashboards, and business intelligence tools. Review snapshot data that reveals critical pipeline issues associated with pre-set parameters. Enable alerts and triggers on mobile devices to stay on top of the pipeline no matter where you are.
Marketing & Sales Initiatives
Design, execute, and track sales initiatives and campaign activities. Create powerful sales programs, schedule task owners, and assign goals and objectives by individual AE and Region. Elevate campaigns on-the-fly, creating specialized reporting directly to AE dashboards. Track progress at every stage — from program inception, to sales calls, through locks within your LPS.
Your Brokers & Institutions
Use SalesHawk to help set account priorities and create a systematic yet flexible schedule for routine sales calls. SalesHawk supports AEs by creating "reasons" for productive account visits, automatically generates associated collateral, and infuses the process with best sales practices. Situationally aware and intelligent, SalesHawk's Gap Analysis assures that AEs are regularly garnering face-time with accounts and getting to know every loan officer.
Mobility
Enable AEs to receive automatic alerts and exceptions directly to their smart phones and PDAs, so they can stay on top of their business even when out in the field.
Business Analytics
The sales dashboard enables AEs to quickly address weak areas, focus on top opportunities, and provide up-to-the-minute sales forecasting. Management can analyze the team's performance to identify strengths and weaknesses across AEs, regions, and other dimensions. Drill down and fly-in to analyze specific data points in more detail, including accessing related corporate records.
SalesHawk Output Examples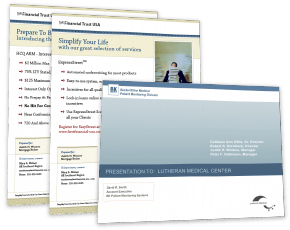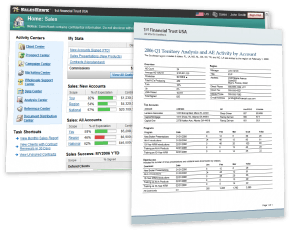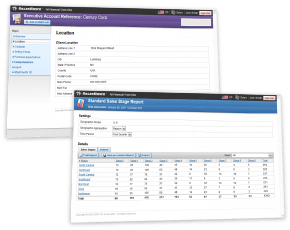 Key Benefits
Wholesale and Correspondent sales organizations choose SalesHawk® to drive volume and revenue without increasing costs.
Improve Broker Relationships through Improved Communication
Broker communications are personalized and dynamically customized to the needs and perspective of each account and each contact within the account. Industry knowledge and corporate marketing/sales assets are leveraged to create superior communications, presentations, collateral, and training materials.
Better Control over Messaging and Sales Practices
SalesHawk insures that best sales practices, approved messaging and branding, and appropriate regulatory controls are applied in every instance. Management need never fear that AEs will present unapproved information.
Increase the Number of Accounts Each AE Can Manage
AEs do their jobs more efficiently and effectively with SalesHawk's professional sales tools. AEs find they can manage more accounts without sacrificing relationships or quality.
Superior Coordination, Collaboration, and Decision Making
SalesHawk automates the workflow between and among the various business units that support sales, such as inside sales/sales support, sales management, underwriting/operations, marketing, finance, legal, human resources, and corporate executives. Each stakeholder has access to the appropriate strategy, knowledge, account history, business processes, and trend analysis when they need it.
Efficient Access to Industry and Corporate Sales and Marketing Knowledge
All stakeholders have access to relevant sales and marketing information from corporate, competitive, and third-party sources, ranging from industry trends to tracking brokers' activities.
Higher Quality Assessment of Sales Activities
Management receives valuable real-time insights into sales activities, because AEs use SalesHawk to get their jobs done. SalesHawk captures details of AE activities and communications with brokers, providing an in-depth perspective of the true state of sales.